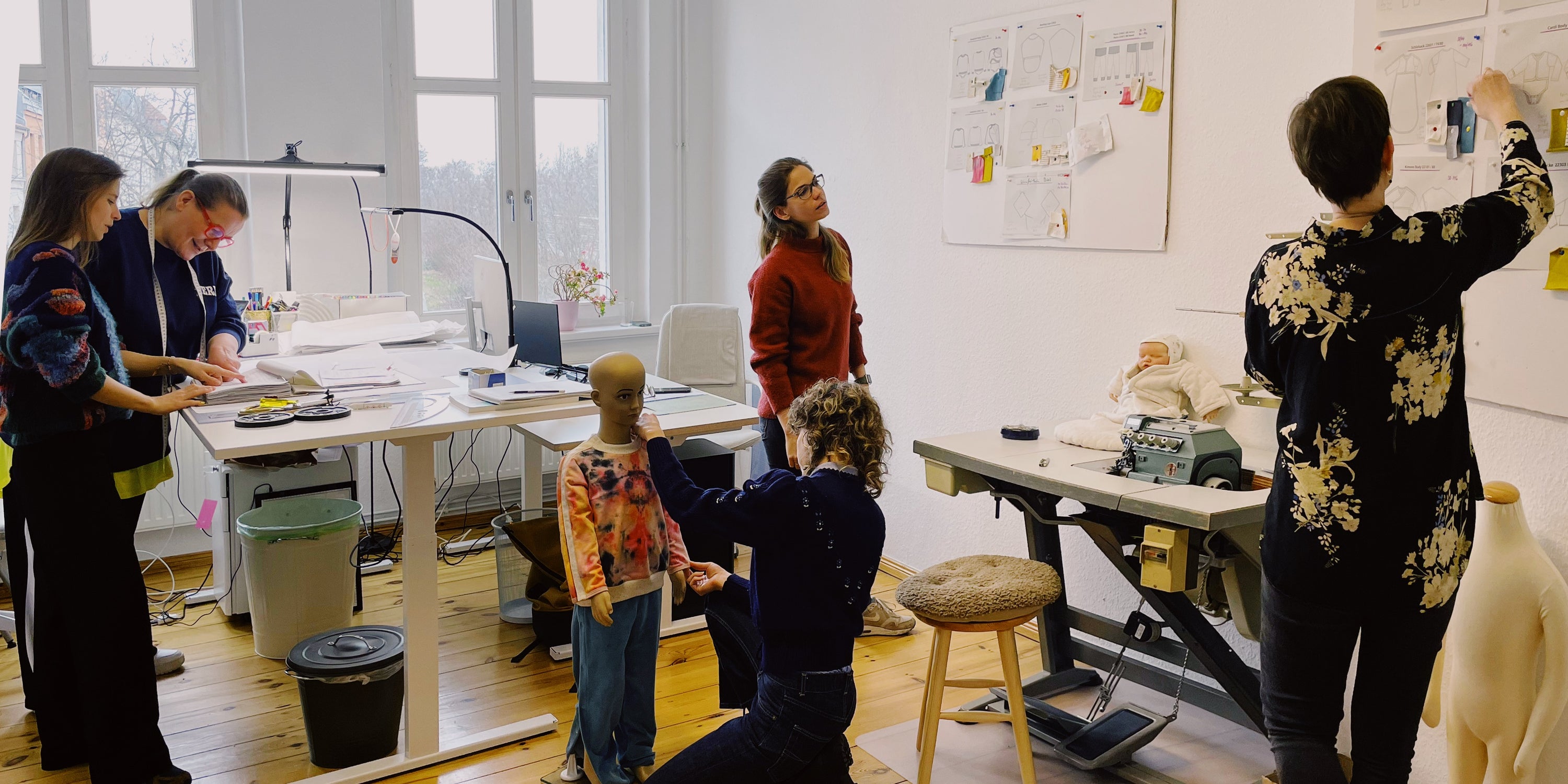 About Us
Wombly develops clothing for children with disabilities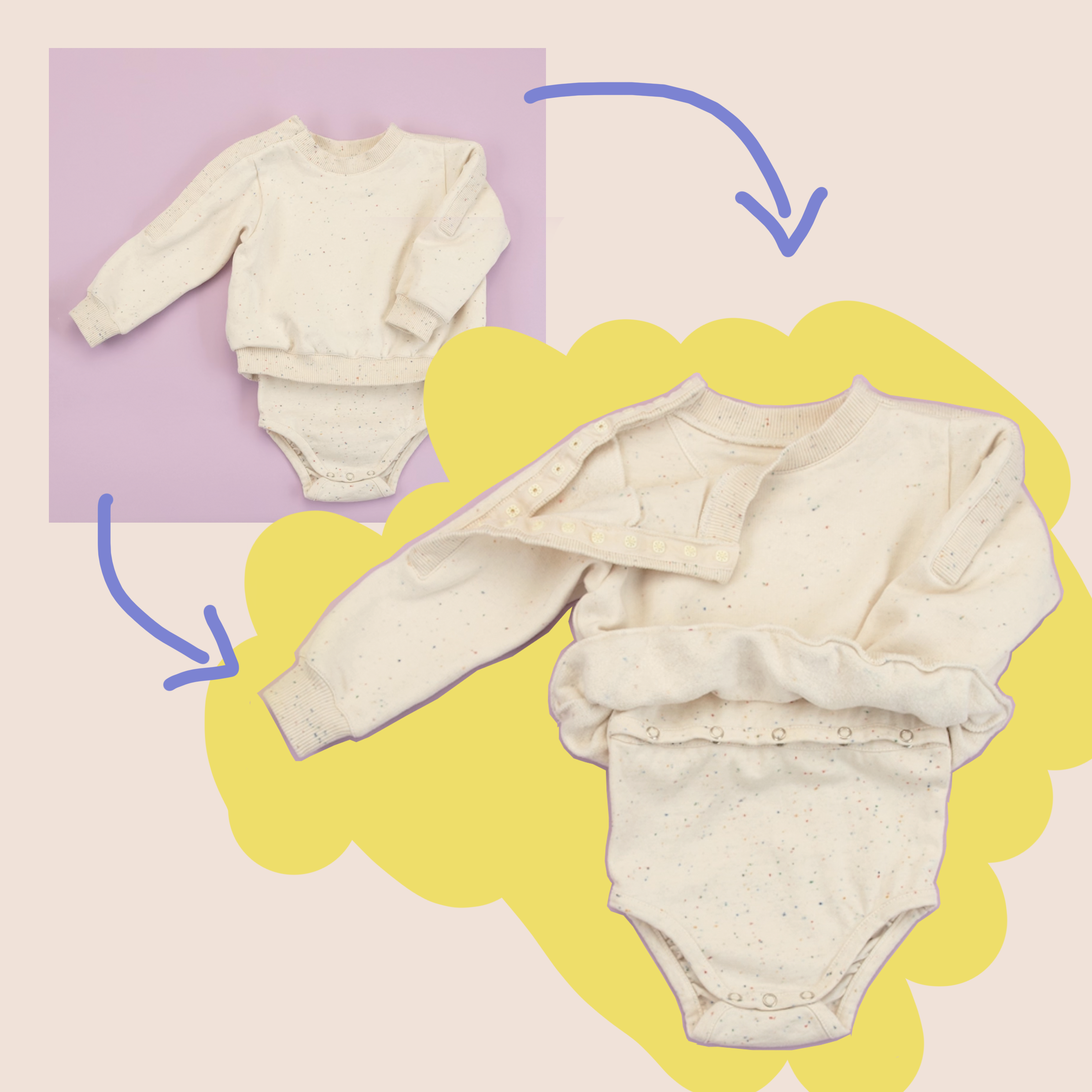 Why adaptive clothing?
At Wombly, we want adaptive children's clothing , so
making adaptable clothing with special openings and devices for children with disabilities and chronic illnesses finally beautiful, practical and socially acceptable. In principle, however, it is high time that enough adaptive children's clothing was offered at all.

We understand that every child is unique and we aim to meet the needs of all children by designing clothing that is both functional and beautiful. It is intended to make everyday medical care easier for parents and caregivers and to strengthen the children's self-esteem and self-determination.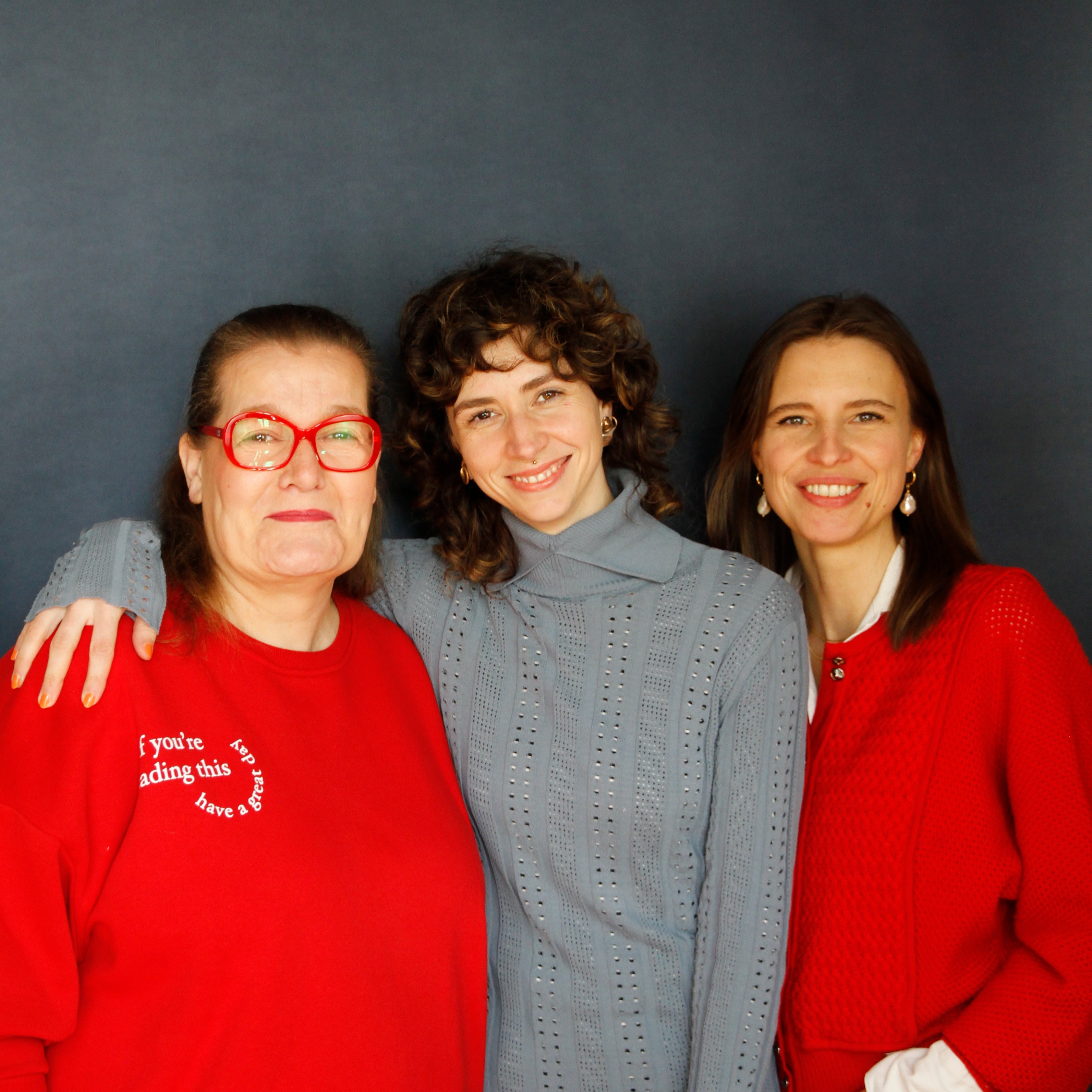 Who we are and why we started Wombly
Through those affected in our personal environment, we, the founders Jana, Lena and Lina (from left to right) became aware that adaptive children's clothing is in absolute short supply: in mid-2020, this gave rise to the desire to found Wombly.
As a well-rehearsed team of fashion designers, clothing technicians and pattern makers, we now use our expertise and our network to develop really useful products.
A team of nine colleagues is now working flat out to complete the first range. We look forward to introducing you to our colleagues here on the site soon.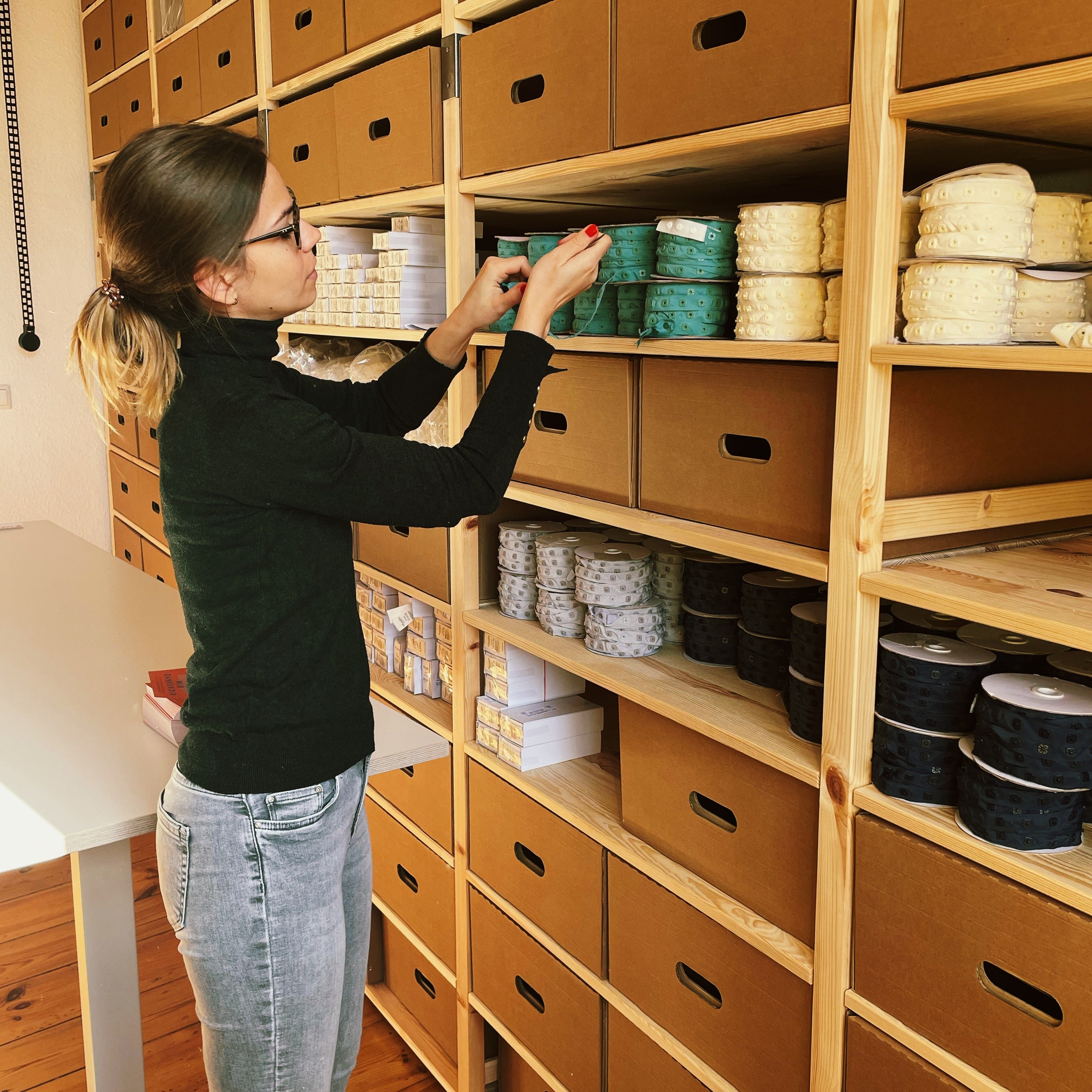 How we work
Our focus is on the research and development of garments that do not yet exist in this form. That's why we have a particularly large number of employees working in the area of ​​pattern development.
How does that go?
After we have asked parents and caregivers about their needs and daily processes, we create an initial sketch for the product. Based on this, a cut is drawn on paper by hand. In order to quickly check the fit, we sew a first prototype from test fabric on site. In the next step, the paper cut is adjusted and then digitized.
And that was just the first step!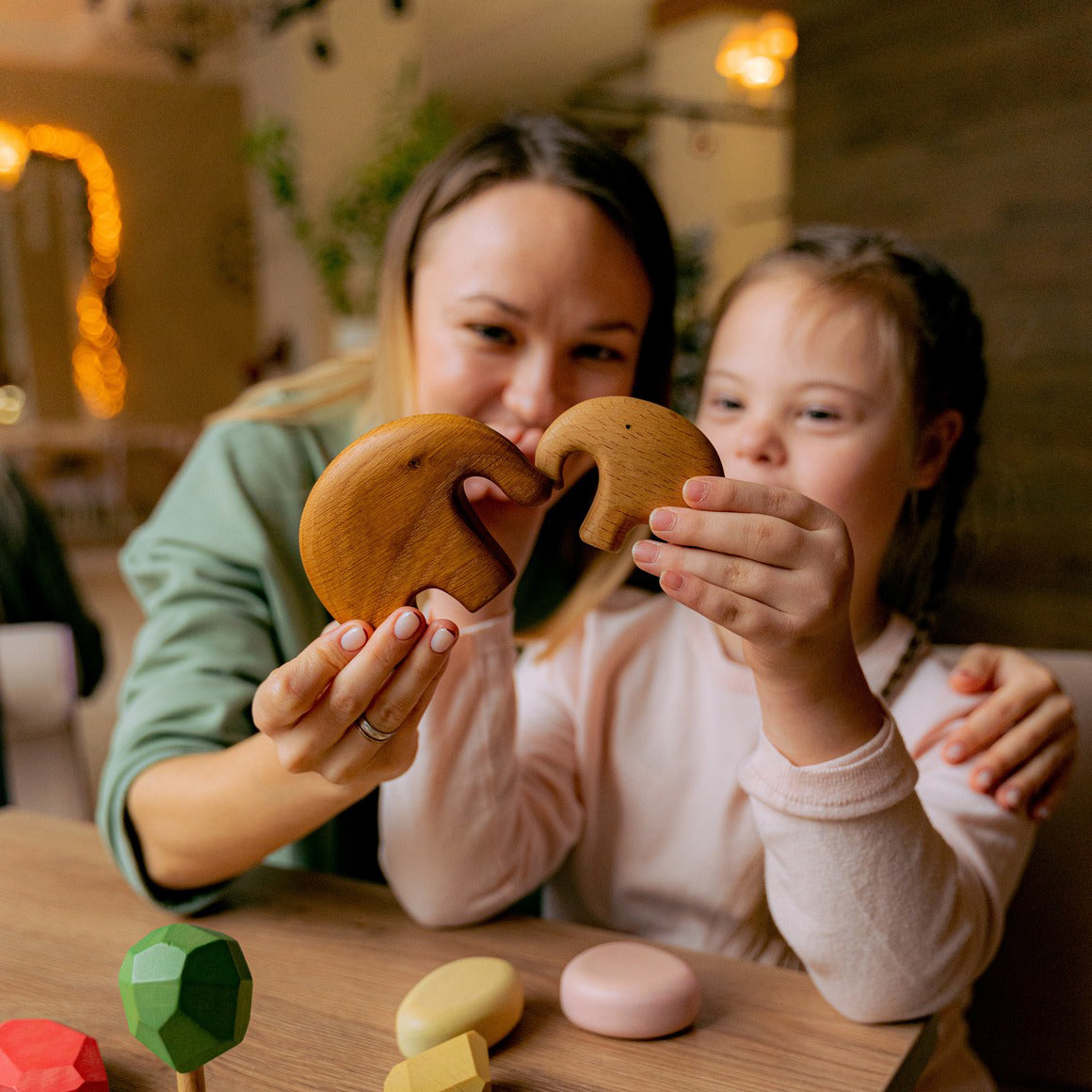 our mission
Our products have been developed considering different needs. For example, they make it easier to put on and take off, are made of special fabrics and materials that protect sensitive skin, are adapted to specific body measurements or can be easily adjusted to meet the individual needs of each child.
We believe that every child has the right to wear comfortable and stylish clothing that allows them to freely explore their world.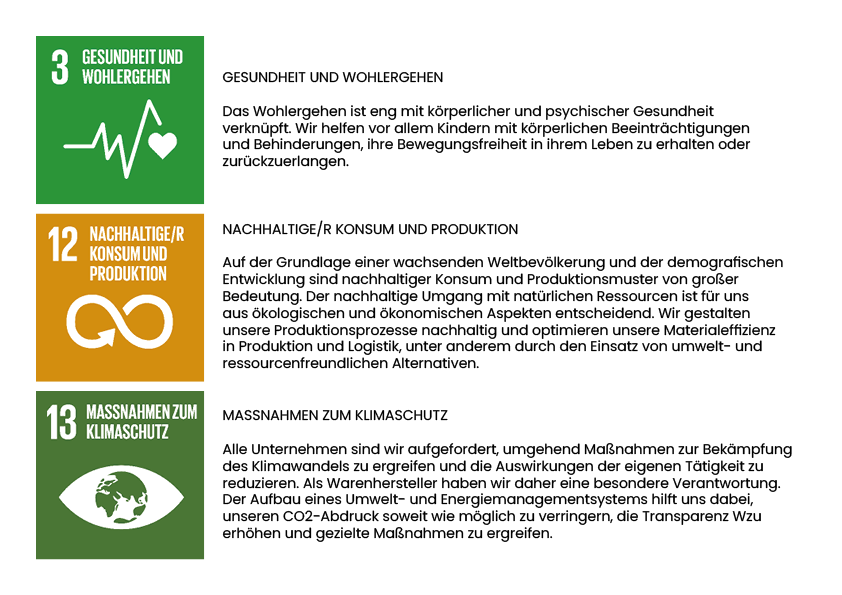 Our values
When setting up our corporate structures, we are guided by the 17 goals for sustainable development of the UN.
We are already well positioned in the three areas of health and well-being , sustainable consumption and production and measures to protect the climate . We have set ourselves further goals for the future and will document what we have achieved here on this page.